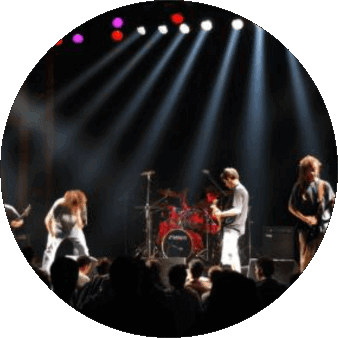 Psalms School of Music is flexible when it comes to choosing your classes.
All you have to do is give us 2 hours notice to confirm or cancel class.
Reviews from our students and parents
Shalini C
Thank you for the great time I'm having! Mr Leslie Miranda is a wonderful teacher, patient and very encouraging. I have made a lot of progress since.
Ashok Sharma
"Psalms School of Music "exceeded expectations, Unique way of teaching , best part is Toshi teachs the tricks/techniques to learn things in a much faster/better and efficient way. Completed Grade 1 a few months before completing 9 months after joining. Started Grade 2 now, "PSOM" helped me in playing guitar and it gets better day by day 🙂 🙂 thanks Psalms School of Music.
Snehal Swaminathan
Having an amazing time at PSALMS SCHOOL OF MUSIC. Learning lot of new stuffs. Very cooperative faculty. Having fun. Will highly recommend. Love playing drums with our amazing Deepak sir who has helped me a lot inspite of not being regular. Thanks for all your support.
Rashmi Mathur
I was at psalm school of music for 3 months. I went there with zero expectations as mine was a special need. This was the most difficult phase of my life. I needed something to heal my soul. Ms. Monica taught me vocal music. Her teaching took care of my music as well as gave me peace of mind. Her style is an excellent mix of professionalism as well as personal care. I have now decided to come to mumbai freqnuently so that I may have the privilege of learning from Her!
Shailja Sharma
I had learned drums here for more than a year under Deepak Sir. Psalms school of music has flexible timings that are very convenient. They work around your schedule. Sir taught me drums right from the basics. He gave me regular and timely feedback on which areas I need to improve on by practising more.
Under his guidance I cleared my Trinity College Of London Grade 1 examination.
The whole vibe of this school is amazing. Teachers are very supportive, patient and encouraging.
I highly recommend joining Psalms if you want to learn music!
Avneesh Viswanath
Psalms is great.I have progressed a lot over 4 years with them in drums having cleared grade 5 of Trinity. Deepak sir is really good ,improving my basics and making it easier to read notes and play harder songs.Also the flexible timings r great.Hence I would recommend Psalms for learning music.
Amrapali Deshmukh
Awesome Staff and teachers…….. My son is still learning guitar from Toshi Sir for past 2 years…….. Great sir and teaching is also very good…. My son also got good marks in the Trinity examinations…. Thank you Psalms
Preksha Srivastava
This is an amazing place with great teachers and staff! I have been taking guitar classes here for last 6 months now and Toshi Sir is a great teacher! He walks the students through the basics, introducing familiar tunes in between so as to maintain the vigor of the class. The administration is carried out really well too. Overall, I feel it's a great place to make new friends, appreciate the progress made by other students and be inspired to continue working towards achieving the same level some day!
Devendra Govil
This is a fantastic place to learn Music. It is very close to IIT and hence easy commute for me. The teachers are just fantastic and knowledgeable. The timings are extremely flexible which helps in a busy and volatile personal schedule. I have been learning keyboard for some time now and making good progress. I am thankful to everyone at psalms school of music.